Winter Haven Custom Signs
View Custom Sign Gallery
From branded signage designed for marketing and business visibility to personalized custom graphics, everything you need to stand out from the competition can be provided by a top signage provider, Lighthouse Signs Services, Inc..
Our company houses a team of signage experts who create customized signs and graphics for you. We can provide banners, vinyl graphics, storefront signage, indoor wayfinding signs, and even LED digital message boards for your commercial or personal use. We design them to be not just attractive but also to make a significant visibility impact on your business or personal projects.
Rest assured that all the signage you will receive from Lighthouse Signs Services, Inc. are top-notch in quality. You won't regret investing in Lighthouse Signs Services, Inc.'s Winter Haven, FL custom signs as they are proven to contribute significantly to business success by effectively communicating with the public.
Call Lighthouse Signs Services, Inc. today at (863) 400-3660 for your Free Consultation with an Winter Haven Custom Sign Expert!
Stand Out With Unique Signage
With our industry-grade Winter Haven custom signs, you can stand out from the rest of your competition and neighboring businesses. Our signs are made to provide a great impact on the visibility of your business and, therefore, its growth in revenue and influence.




We are a team of signage specialists that can turn all your ideas into reality with our state-of-the-art signage production facilities and equipment. You won't need to worry about having signage ideas that are too different or complicated to create. With Lighthouse Signs Services, Inc., the sky's the limit for your customization options. From simple panel signs and channel letters to highly customized banners and vinyl graphics, for any application you have in mind for them, we can design them to perform the high-level functionality you need.
Designed For Your Brand & Business
With a set of customized signs in your building, you can help people in your target market distinguish you from your competitors.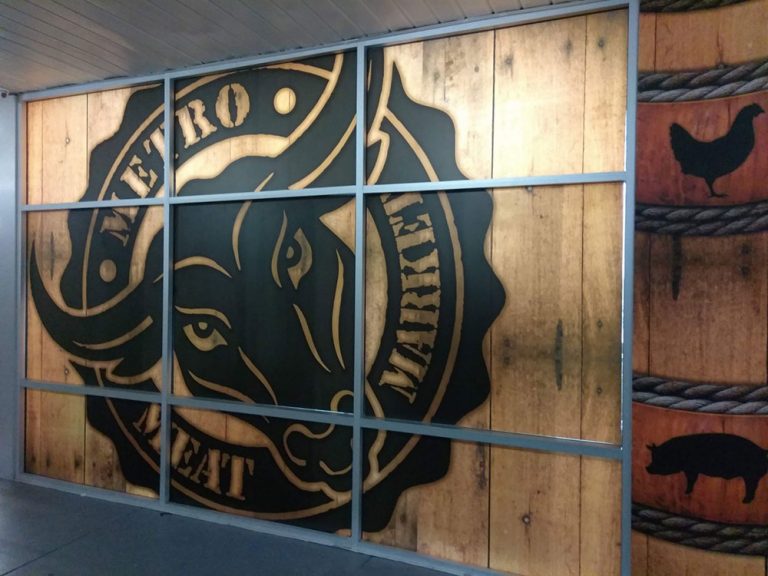 Your brand will be well-established as you build a better customer perception. More and more people will expect a high level of professionalism from your business, which builds trust and more customer traffic. If you need signs that are effective in bringing customers and prestige to your business, Lighthouse Signs Services, Inc. is the right choice for you. We can create virtually any type of signage regardless of the complexity or level of customization.
Whether you are a long-time player in your industry or an emerging business, we are here to provide the same high-quality products and services to you. With the long list of customization options available, it can be difficult to know which ones will work best for your company. But don't worry; our signage experts are here with their educated recommendations in product types, design, specifications, and even placement. Our main goal is to help you achieve the progress that you envision for your business.
Here's a shortlist of our Winter Haven custom signs:

Whether you purchase our interior or exterior signs, rest assured that they are built to satisfy your building's business needs, budget, and technical factors. We have the latest equipment and expertise to create fully customized signs for you. Whether you need just one storefront sign or a 30-piece set of branded signage, we are here to serve your business. We will make your custom signs as attractive and eye-catching as possible to guarantee the improvement of your company's visibility.
Our Custom Sign Process
Employing custom specialty signage is the best way to communicate your business identity to the public and your market. With Lighthouse Signs Services, Inc., rest assured that we will base our Winter Haven custom signs on your specific needs, budget, location, and other special considerations.
We will thoroughly discuss the specifications of your ideal product and create a mock-up of the final output. You will have total control over the whole process and the authority to communicate all the necessary changes and adjustments with us for design or model revisions if any.
After we have finalized the details, you can leave the technical aspects to our signage specialists. Our manufacturing and installation teams are well-versed in their respective jobs. We hold the level of our workmanship to high levels. So you can trust that the quality of your signs stays the same regardless of the complexity of the design or sign type. Plus, Lighthouse Signs Services, Inc. always operates with the the highest possible safety and sanitation standards.
We are excited to show you what we can do with our years of training and experience in the signage industry. Enjoy your top-of-the-line Winter Haven custom signs from a leading signage company.
Free Custom Sign Consultation
Lighthouse Signs Services, Inc. is a top signage company that can provide the technical services needed in creating highly customized signs for all your needs. We can do a brainstorming of creative ideas if you need some input from professional graphic designers. If you already have something in mind, we are excited to turn your brand ideas into reality.
For the best Winter Haven custom signs that you can get, Lighthouse Signs Services, Inc. is your best choice. Let us help you improve your company's visibility, aesthetics, value, and revenue through industry-grade custom signage.
Call Lighthouse Signs Services, Inc. today at (863) 400-3660 for your Free Consultation with an Winter Haven Custom Sign Expert!