Plant City Business Signs
View Business Sign Gallery
With the right Plant City business signs at your disposal, you can experience a game-changing boost in your business's bottom line. Get your Plant City, FL business signs from a top signage company in town, Lighthouse Signs Services, Inc..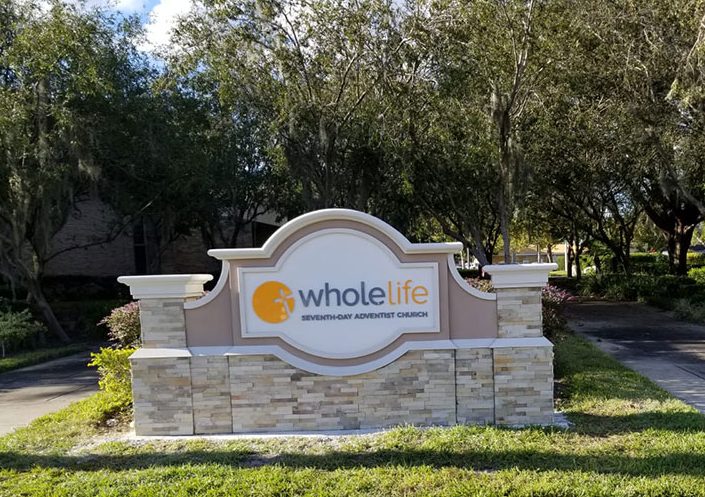 No matter what you need to improve your business and marketing capabilities, our signage experts have all the experience, expertise, and equipment to design, manufacture, and install the high-quality signs that you need.
We understand that each business is unique. So we aim to understand the essence of each client we work with and find the best signage solutions for their specific needs and goals. Rest assured that any product we recommend and provide—may it be attractive banners for your trade shows and product releases or permanent pylon signs for your corporate park—will be the top-most quality, durability, and functionality. These signs will be built to increase your customer traffic, establish your brand, and inform the public about your business. Just tell us all about your vision, ideas, budget, location, and preferences, and we'll bring you the best Plant City business signs the signage industry can provide.
Call Lighthouse Signs Services, Inc. today at (863) 400-3660 for your Free Consultation with an Plant City Business Sign Expert!
Cohesive Commercial Signs
It is a must for a competitive business to get high-quality business signs so they can stand out against their competition and the local community. Use these signs not just to show your name and logo but also to inform people about certain frequently asked questions, like your operation hours, products, services, and accessibility information.
The best business signs are built to be effective in establishing your brand, informing people about important business information, emphasizing certain products, and catching the attention of the public. Lighthouse Signs Services, Inc. is committed to providing top-quality signs and creating effective plans of sign layout, design, and placement. By thoroughly strategizing how to produce and use these visual products, you can expect your business to obtain the boost it needs.
As your signage company, we have a wide range of products that you can take advantage of, each one highly effective in its respective function. Some are more effective in endorsing events, products, and services, while some are built to be permanent information hubs.




Storefront signs like pole signs and monument signs are some of the best signs in terms of increasing a building's visibility. Pole signs stand meters high, while monument signs cover a wide area and are known for being highly durable. On the other hand, signs like awning signs are great for establishing a unique, boutique-like feel, which is great if you're looking for a more aesthetically pleasing product.
In the end, we can provide the right combination of these various sign types in order to come up with the best set of signage for your business. The main goal is to significantly contribute to your business's growth and satisfy your objectives, whatever they may be.
Complete Business Signage
Your outdoor signs are in charge of leading people into your building. After this, your indoor signs will have to maintain the impression and functionality. You can use these signs to tell your visitors what to purchase, where to go, and how to interact with your business.
From vinyl graphics, banners, wayfinding signs, and ADA signs to lobby signs, murals, and floor graphics, every indoor signage that you need can be provided in high-quality by Lighthouse Signs Services, Inc..
Our experts have the resources and expertise to create these signs not just to show information but also to beautify your interior, establish your brand, and improve your bottom line by managing purchase activity.
Here's a short list of some of our Plant City business signs:
From permanent indoor signs to more temporary signs for events, seasonal changes in products, or newly released items, every sign that you need can be provided by our company. We are a dedicated business signage firm that has spent years satisfying many clients. We aim to be your long-term, one-stop shop for all your signage needs.
Free Business Sign Consultation
If you run a business, you can't expect it to grow properly without effectively communicating with your market. Business signs are the best tools to use for this.
Lighthouse Signs Services, Inc. is built to create Plant City business signs that are most effective in attracting people, showcasing brands, beautifying surroundings, and highlighting items.
For any goals you have, whether it's offering a better customer experience inside your building or standing out against your competitors, we will help you achieve them by getting the best out of what business signage can do.
You don't need to look for another company to handle the logistics of it all. Lighthouse Signs Services, Inc. is a full-service Plant City business signs company. This means that we don't just provide the best products; we also offer all the services needed in getting them installed in your building. We do installations, repairs, manufacturing, and even graphic designs. Everything you need to boost your business to greater heights is in one company!
Call Lighthouse Signs Services, Inc. today at (863) 400-3660 for your Free Consultation with an Plant City Business Sign Expert!